52 Healthy Habits for a New You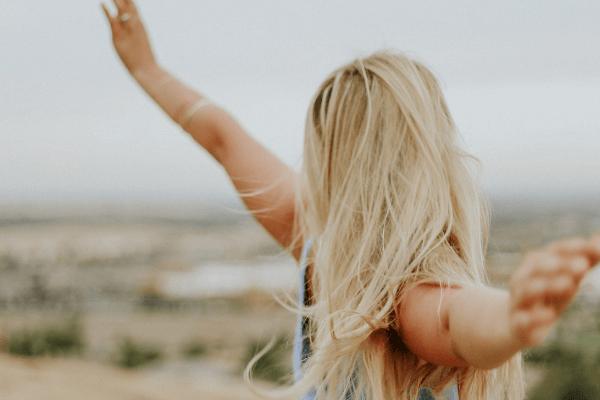 52 Healthy Habits for a New You
It's a new year, y'all! Are you ready to create a new you inside and out with healthy habits? Maybe that thought is a little overwhelming and you're not sure where to begin? Then I've got you covered with a list of 52 healthy habits – one for every week of the year!
Bookmark this post and use it to jumpstart your wellness all year-round. No need to complicate things; just commit to one new healthy habit per week. By the end of the year, you'll have bettered your health in every area: nutrition, fitness, mindset and mental health, self-care, and natural living.
Also, be sure to download my 8-page goal-setting toolkit that will get you organized and help you address any limiting beliefs that may be holding you back from fully achieving your goals.
It's January as I write this and on my weekly shopping trip to my natural grocer, I noticed the store was particularly crowded. Almost every cart appeared to be filled to the brim with fresh produce. Seems like many of us have similar ideas as to where to start (or jump back into) our healthy living journey!
Rather than looking at your eating habits as a diet you have to "go on," view these changes as a lifestyle you're excited to live. This doesn't have to be temporary just because it's the beginning of a new year or simply a means to lose a few pounds after indulging over the holidays.
Think of this as the beginning of something great – new year, new you!
While achieving a vibrant body is based 70-80% on what we eat and only 20-30% exercise, we certainly can't neglect our fitness habits.
If you've been sedentary for several weeks or months now (thanks end of year craziness), start again slowly with walking and stretching most days of the week.
Download my free fitness planner and habit tracker to get yourself organized a motivated.
We don't always consider mindset or mental health when setting New Year's resolutions. Typically we focus primarily on diet and exercise.
But have you ever cycled through – over and over again – starting to eat healthier or exercise only to "fall off the wagon" completely a few weeks (or days!) later? Do you find it hard to stick with healthy habits consistently or make any real or lasting progress?
If you have, chances are that on a subconscious level, stress, anxieties, and limiting beliefs are sabotaging your ability to reach your goals. Your mindset has the power to be your greatest ally or your biggest saboteur.
Along with the healthy habits listed below, take my 5-day Mindset Reset Challenge to begin tackling the limiting beliefs holding you back and inviting more calm and positivity to your thinking patterns.
Self-care can be a tough one for us mamas. Not only is finding the time challenging but sometimes it can lead to feelings of guilt as well. If this is the case for you, take my 5-day Mindset Reset Challenge to begin tackling the limiting beliefs (like guilt) holding you back and invite more calm and positivity to your thinking patterns.
Natural & Holistic Living
In our modern environments, an unbelievable amount of toxins abound that are incredibly detrimental to our health. Not only that, but we're in a constant state of go-go-go; sleeping less and often relying on artificial energy to keep our batteries charged.
Learn ways to detox your home, stock a natural medicine cabinet, sleep better, energize yourself naturally and more.
There you have it! 52 healthy habits to make this year your healthiest one yet. Don't forget to bookmark this post to refer back to for a new healthy habit every week.
Check out more FREE resources to kickstart your healthy living journey in the Holistic Living Resource Library. Inside you'll gain access to free wellness challenges, recipes, ebooks, planners, and more!
What wellness goals are you most excited to reach in the coming year? Let me know in the comments!