Bernice Williams
Core Spirit member since Dec 24, 2020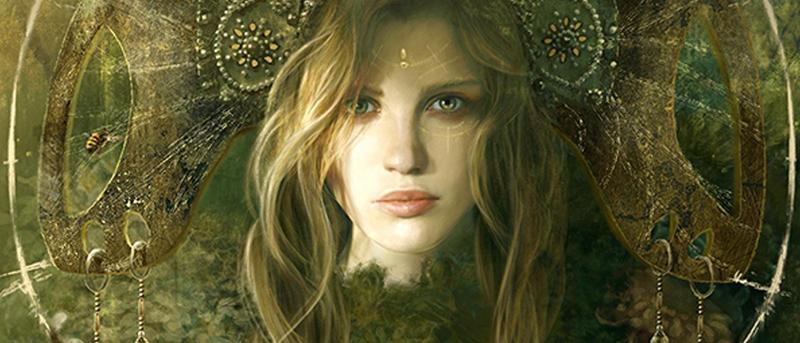 Highly recommended. Nature Mystics: the Literary Gateway to Modern Paganism is a new and refreshing departure in Moon Books' Pagan Portals series. It introduces readers to some of the literature that many modern Pagans perceive to have influenced the culture of their spiritual family. It will be published at the end of this month (31 July 2015) and author Rebecca Beattie dedicates it "to all those Nature Mystics who have come before and continue to inspire us to a spiritual path with their words".
Selection has clearly been an issue and the author has both used her own judgement and consulted with associates in a 'Nature Mystic' blog. Her centre of gravity is England in the closing decades of the nineteenth century and, more particularly, the opening decades of the twentieth. She has chosen five women and five men to represent a place, a time, and a suggested sensibility. There are outliers – John Keats from an earlier time and W. B. Yeats from Ireland – but Beattie shows in her introduction how they fit within the selection. The full list is: John Keats, Mary Webb, Thomas Hardy, Sylvia Townsend Warner, D. H. Lawrence, Elizabeth von Arnim, W. B. Yeats, Mary Butts, J. R. R. Tolkien and E. Nesbit. Each author has a dedicated chapter describing their life, work and cultural setting; exploring specific works in some depth; and discussing both their declared or implied spirituality and ways in which it may inspire modern Pagans. Each is given a remarkably thorough treatment for an introductory book that addresses a larger theme.
I grew up with some of these writers and went on to study English literature for my first degree in the final years of the 1960s. It's been interesting for me to check back on the writers I knew and those I didn't, at that time, as a way of checking out how the world has moved on. Four of the men – Keats, Hardy, Lawrence and Yeats – were an important part of my life; Tolkien not so much, though I had read both The Hobbit and Lord of the Rings. E. Nesbit I knew as author of The Railway Children and connected with the Fabian Society, the intellectual voice of respectable British Socialism at the time. Thanks to Nature Mystics, I've enjoyed being introduced to her The Accidental Magic: or Don't Tell All You know and The Story of the Amulet, works for children penned by the Nesbit who was involved, as I knew that Yeats was, with the Hermetic Order of the Golden Dawn.
I discovered Mary Webb later, when I went to live in Shropshire where she was remembered. By then I was able to read Precious Bane and Gone to Earth in Virago editions and I later found Sylvia Townsend Warner and Lolly Willows in the same way. I still see these powerful and highly relevant books through a sort of feminist ally lens, as primarily about free-spirited women in outsider positions navigating gender and sexuality in a largely hostile and uncomprehending world, and looking for oases of safety and possible flourishing. Beattie's book adds to the picture by spelling out Pagan tinged nature mysticism as a spirituality that is congruent with this quest, and also informed by it. I have still not read anything by Elizabeth von Arnim or Mary Butts, and before getting my review copy of this book, knew of them only through their links with other people. Now I'm encouraged to look at their work.
I've been delighted to read a work that offers new information and a new lens. The writers concerned are a diverse and free-spirited group. I'm not entirely convinced that they either could or should be enrolled in a league of "properly proto-Pagan" Nature Mystics. It is my belief that most of them would resist the identification. Beattie herself says that Tolkien was dismayed by some of the responses to his work in his own life-time. At the same time I do see a common tendency, in this group, to find the numinous in natural settings and the spirit of place, "that sense of bliss and divine communion that is gained from time spent absorbed in the natural world" as Beattie puts it. I'm sure, too, that there will be a ready assent among many readers to the suggestion that "where Woolf said every woman needed a room of her own, von Arnim would have said every woman needed a garden".
I will leave the last word to Thomas Hardy, in a brief passage from Tess of the D'Urbervilles, quoted in Nature Mystics. It is about Tess herself, and evokes a moment when a sensitive human consciousness is more fully awakened by a moment in the cycle of the day: "She knew how to hit to a hair's breadth that moment of evening when the light and darkness are so evenly balanced that the constraint of day and the suspense of night neutralise each other, leaving absolute mental liberty".
CONTEMPLATIVEINQUIRY
Leave your comments / questions
Be the first to post a message!