6 Amazing Decoration Ideas for Travel Lovers
Sep 16, 2019
Core Spirit member since Aug 13, 2019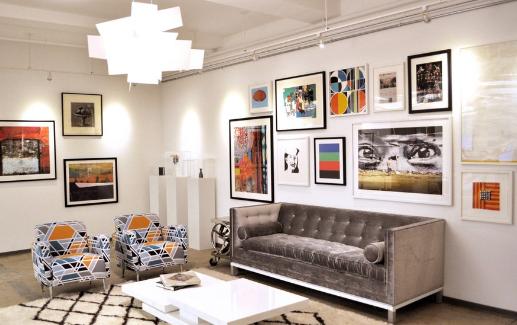 Some people are just born with a great feeling of wanderlust. Are you one of them? Probably yes, that is why you are on this page. Irrespective of how much a travel lover enjoys where they have been, they always desire to visit other new and thrilling places.
As a homeowner, you might find an obsession finding new and exclusive ways to decorate your home with travel themes in mind. Your home is a place where you see yourself living for many years to come. Thus, creating a reflection of your style with travel-themed items is amongst the best things to do.
You can buy a scrapbook so that you write down everything about your trip from packing, itinerary, events, sights, to other elements of your trip.
Astonishing decoration ideas for travel lovers
It is fair for you to bring your travel personality into your home/house décor with these six fantastic decoration ideas from your travel experience:
1. Maps
It is a great decoration piece for individuals who have a passion for studying maps. Even without borderline obsession, you can have a beautiful map of places that you travel to in your home.
It is good news that there are many ways that you can decorate using maps which add style to your space besides holding onto your memories. They are:
The United States of us – it is a more personal way as it includes your photos in the states that you visit. It helps you avoid spending on cheap trinkets that are not what you love the most. Are you wondering how you can achieve this? Check out the step-by-step guide on how to make one here; it is a simple process.
It is a low-cost piece as you need a simple map, push pins, glue, and some foam core. You must have medium craftiness, and you should be confident in X-Acto knife capabilities.
Vintage flair – it can be a vintage map of famous cities such as New York, Paris, or London. Presently, the vintage map is a popular trend that even those people who do not love travelling are using.
How do you achieve a custom travel-themed vintage map? You map all your routes during the trip. Therefore, at the end of the trip, you will achieve an utterly personalized vintage map. It is a perfect way that you remember all the stops from your jammed-packed vacation.
You can buy a vintage map of the place you want to visit before you travel so that you start marking your travel adventures on the map once you are there. It can include restaurants you discover and the streets you explore. It requires low craftiness since you need to be able to trace some lines. Also, it is a low-cost piece because you already have the pins, string, and marker. However, make sure to find the right map.
Scratch off map – it is a travel map that you achieve by scratching off the gold foil of different places/countries you visit. It will reveal a colourful world map with your beautiful travel memories. Follow this link to know more about Scratch off map.
2. Vintage suitcase trunks
The vintage suitcase trunks are the panacea to your storage issues. Besides adding a little charm to your room, you can keep your bulky winter sweaters or extra blankets inside vintage suitcases. It is a design style that is here to stay.
People are creating unique pieces of these suitcases, thanks to new ideas from the web. Be creative and have your vintage suitcases to add tons of personality and interest to your room.
3. Suitcase shelves
Suitcase shelves are the right addition to your rustic-chic décor, mainly if you prefer the idea of different suitcases as your furnishings but you do not have enough floor space. As well, they can be reminders of the places you visit since you pick up during your travels. You can find these unique suitcase shelves in large, medium, and small sizes.
4. Postcard art gallery
It is a simple but smart idea that you can use to decorate your home using all the awesome postcards you have. It allows you to turn them into an elegant mini art gallery. It is a great idea because it fits any décor, whether upscale stye with frames or laid-back, fun style of the clothespin and a string.
5. Message in a bottle
The memory jars are a great way to have your travel memories with you. They are cheap, family-friendly, and make beautiful personalized displays. Kids who search for souvenirs can add them to the jars. You can also add a terrible travel trinket from your trip.
6. Globe collection
You can use globes to show your love for travelling or adventure. They are the easiest way to help you decorate your space. You can use the model globe as desk toppers or nightstand. Also, you can upgrade to a dual-purpose globe bar.
Conclusion
Decorating Ideas for a travel lover may include maps, photos from your trips, DIY crafts, and other travel-themed artwork. Both dreamer and seasoned traveler have something to decorate a house with because there are several destinations to explore. The space behind your house, by the pool, can be an ideal place to rest after a tiresome day. For a relaxed atmosphere, experiment with different types of modern floor lamps to give you a different style and theme. However, ensure you choose the appropriate lights and safe passage.
Ensure to take safety measures when travelling to a risky destination. A study shows that strategies should be put in place to raise awareness of preventable travel health problems and for raising conformity with existing recommendations.
Leave your comments / questions
Be the first to post a message!