I love all things nutrition! But most of all I love helping people find balance with food. So many of us have an unhealthy relationship with food - as I did for many years. I trained as a nutritional therapist and specialise in working with people who are binge eaters or have disordered eating. The key is to have support on a daily basis, which is how I work.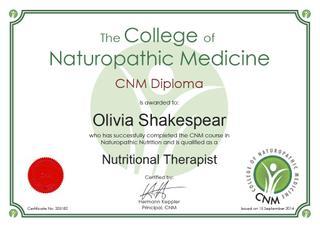 Olivia Shakespear doesn't have reviews yet.
Click the button below to leave the first one!