About Taletha Bennett, RD CDE
Hi there, my name is Taletha Bennett! I am expertly trained as a Dietitian and Certified Diabetes Educator. I have suffered from GI issues for as long as I can remember and wanted to support clients in this area! I am certified in the low-FODMAP diet and holistic treatment of IBS through Monash University. Freedom from gut symptoms? It was possible for me, and it's possible for you too!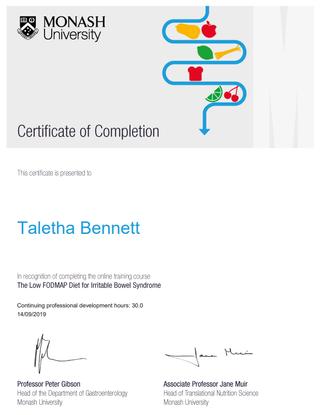 Taletha Bennett, RD CDE doesn't have reviews yet.
Click the button below to leave the first one!