I am an accredited elite life coach IAPC&M certified, level 5 incorporating NLP and hypnotherapy. I have experience in breaking down the habit of the old self to form the new self.
You have all of the power and capability within you to create the life of your dreams, I am here to be of service and to help with that. Attentive to your prosperity.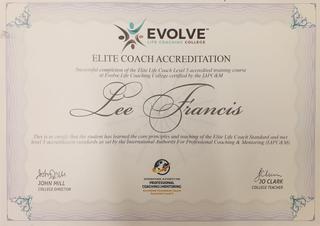 Lee Francis doesn't have reviews yet.
Click the button below to leave the first one!