I spent years running from fears and chasing pleasures. Success did not fill the void. I still never truly felt seen, heard and understood. After trying traditional methods to "cure" myself, it was in hypnotherapy where I finally experienced true happiness.
I received Leela School certification as an Advanced Clinical Hypnotherapist to help anyone stuck like I was and are ready to see real change.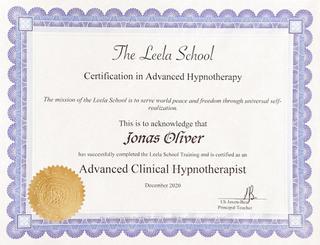 Jonas Oliver doesn't have reviews yet.
Click the button below to leave the first one!