I'm a certified NLP practioner and registered behavior therapist with training in cognitive behavioral coaching and a degree in psychology. I take an eclectic approach to coaching, combining different modalities in combinations tailored to each client's needs and desires. I aim to help clients find and utilize their power so they can effectively rule in each arena of their life.
​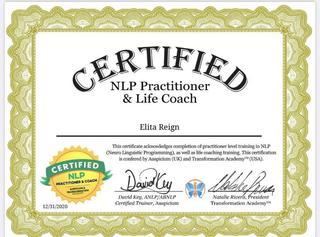 Elita Reign doesn't have reviews yet.
Click the button below to leave the first one!