A certified clinical psycholgist and nutritionist. I simply enjoy the noble cause of helping people overcome problems in their life & guide them to lead a stress free & structured life. I have learned several tools and techniques in my journey so far & have earned credible certificates to ensure I am spreading the right knowledge.
I have coached 100+ people so far.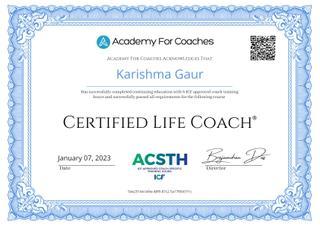 Karishma Gaur doesn't have reviews yet.
Click the button below to leave the first one!