I am a qualified Coach and a member of both the European Mentoring and Coaching Council and the Association for Coaching.
I had a 23 year corporate career before retraining as a coach, so understand the challenges you face in the modern workplace.
I have a challenging yet empathetic style and my purpose in life is to help you be the best version of yourself both at work and at home.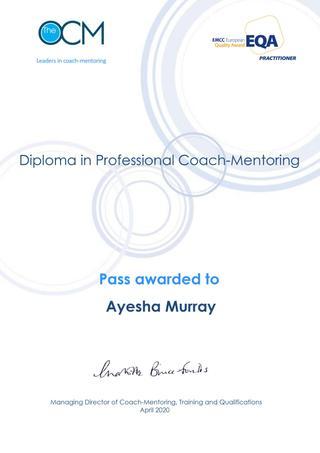 Ayesha Murray doesn't have reviews yet.
Click the button below to leave the first one!