I am a Krystic Energy Server II and an inveterate seeker of wholeness. Wholeness is returning to the perfection we were designed to be as humans and where we are living with passion, vitality, power, truth, wisdom, grace, freedom and bliss! The Krystic Energy System® aligns with and has up-leveled my knowledge of natural healing, plant medicine, crystals, and shamanism.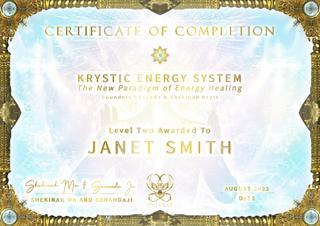 Janet B Smith doesn't have reviews yet.
Click the button below to leave the first one!