Kristy has over a decade experience in the hospitality, tourism and MICE industry. She is an experienced Sales and Marketing person and is passionate about scuba diving and Marine Life.
She is now doing life and career coaching. So if you are feeling anxiety, troubled or confused, I'm happy to work with you.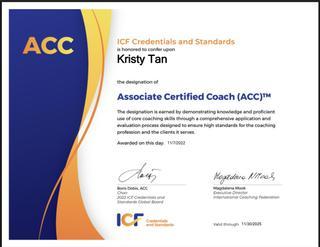 Kristy Tan doesn't have reviews yet.
Click the button below to leave the first one!