About Nina Wolfgang & Kevin Gilbert
We are a thriving couple who have found true love and equilibrium. We learned to lose judgment of self, each other, all others and the purposes of Creation. Our dynamic story of parity 'finding' us in 1986 (Nina was 24 and Kevin was 26) and then ourselves as a unified couple discovering the meaning of and living/walking testimony to parity began in 2020. It is a tear jerker with a happy ending.
We found out soon after meeting, we both were living a life of 'protest' since grammar school age toward the world of unfairness. We both had dedicated our lives to the 'child's view' many years ahead of our chance encounter. This commonality became our bond as we searched life as a team for answers.
Kevin is the active ruminator, researcher, searcher and writer from a long line of creative writers, researchers, Sufis, mystics and spiritual teachers on one side of his lineage and a Celtic lineage going back to pre 1000AD from the great rock of Ireland and resolving in North America as a sharecropping family in the south. Both parents for him were New Agers in his formative years of the 1970s.
Nina has two academic parents, professors and is from Philadelphia Pa. She started her revolt at age 7, the same as Kevin. As circumstance would have it, Nina is an angel of Angels and is the most tolerant and caring person on Earth. Have fun here and let us share with you the parity of fire and water and how they do not cancel each other out!
---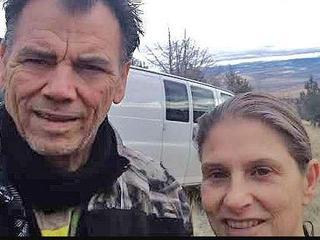 Nina Wolfgang & Kevin Gilbert doesn't have reviews yet.
Click the button below to leave the first one!